March 20, 2020
As we all continue to wrap our heads around the new realities in our personal and business lives due to the tidal wave effects of the coronavirus, I wanted to touch base. As we have since we first started to hear about the pandemic, SHOOT will continue to report on all coronavirus-related news and information that affects the commercial & entertainment production and post industries. Now more than ever information along with context is vital; something we know a lot about as we have reported on every major event and weathered every crisis along with the industry since 1960. Being a small self-funded independent company ourselves, we understand the stress all of you independent companies along with every other kind of business out there is experiencing and hope that our continuing coverage will help you navigate these uncertain times.
As I write this we are readying one of our survey features to poll company owners, presidents & managing directors about how they are coping during this crisis. Now in our 60th anniversary year of covering an industry that has long been characterized by its ability to adapt to changing circumstances and emergency situations, we want to get a handle on how companies have adapted behavior, practices, policies, ways of thinking and approaches on interacting with clients, colleagues and collaborators both domestically and internationally. We are hoping that the responses generated by this survey will help others in the community see that they're not alone, that collectively much can be done to positively address fear and adversity, and in the process inspire more ideas that aid in protecting people, their livelihoods and business.
We know that many of you have announcements to make or information to share with industry decision-makers and potential clients about your company or services being operational, about your ability to service clients remotely or products/services you offer that can help clients do their jobs. Advertising showing how you can support clients to help them with their jobs during this time make sense. You can keep a safe social distance but still connect with your clients and prospective new collaborators via SHOOT platforms while they're reading the latest industry news, timely relevant features, seeing new work and learning about companies they may want to connect with. While in-person contact is limited or impossible with many shoots cut short or postponed, travel curtailed and work being done remotely, we've come up with significantly reduced rates of up to more than 75% off through the end of May for those who want to get a message out.
Click Here for full details and rates for SHOOT Magazine, SHOOTonline.com and The SHOOT>e.dition. We hope that these unprecedented rates during these unprecedented times will be of help to those who want to reach out to the industry.
Click Here for details on our April PDF Issue with increased digital distribution.
Our mandate for almost six decades has been to provide readers with a combination of news reporting, artistic & creative perspectives, and meaningful information affecting the bread and butter of their businesses to provide food for thought to assist them in making informed creative, production and business decisions. SHOOT connects commercial & entertainment buyers & sellers of creative, production, post & business services to the latest industry news & trends, best new work and EACH OTHER!! We take this mission very seriously and we'll continue to do our best during this time; our primary goal at the moment is to be supportive to the industry so please reach out if you have any questions.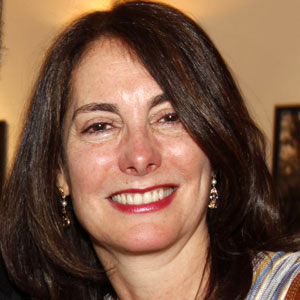 Warmest regards,

Roberta Griefer
Publisher & Editorial Director
SHOOT Magazine | SHOOTonline
Ph: 203/227-1699, ext. 701
rgriefer@PROTECTED